Santorini
Take Me Back
Santorini, a small Greek island in the Mediterranean. If it's not on your bucket list to visit, then you missed a world-renowned place well worth a visit.  This is a popular wedding location with a famous cable car running from the beach up and down the cliff. However, you travel to this location the effort to get to the town on the hilltop is rewarded with spectacular views.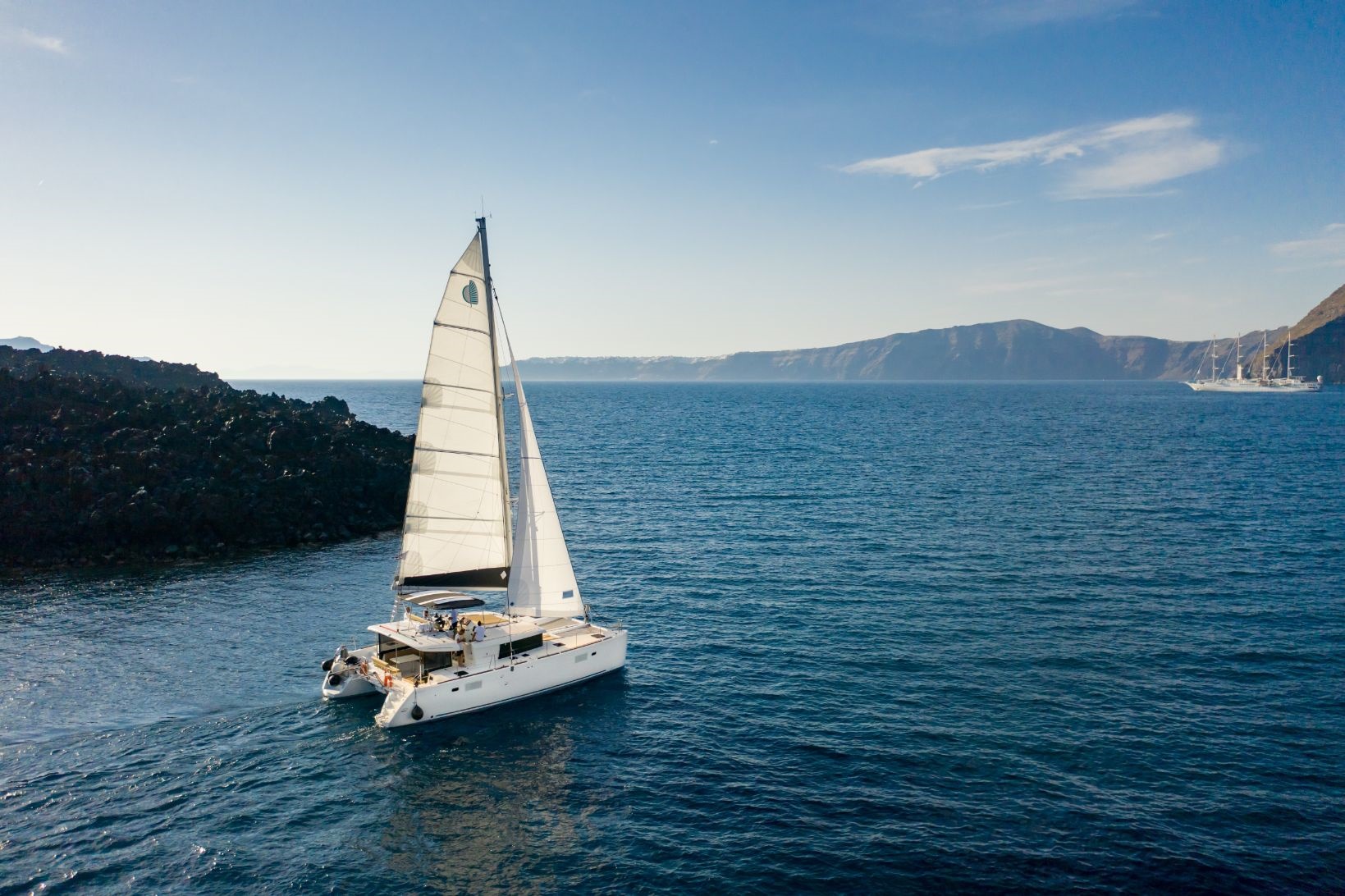 ref: EYC43701
ref: EYC40262
Volcanic Island
Santorini is the site where one of the most massive historical volcanic eruptions occurred. It was the Minoan eruption 3,600 years ago at the height of the Minoan civilization. The eruption left a large caldera and ash deposits surrounded by hundreds of metres deep water. The eruption may have indirectly led to the collapse of the Minoan civilization on the island of Crete some 110 km (68 mi) to the south due to a gigantic tsunami. Another popular theory is that the Thera eruption is the source of the legend of Atlantis.
Links to pages in Spain Montjuic, Zadar, Greece, Paros, The Ramblas 
It would be best if you had time to sail the Greek Islands. A couple of weeks is not nearly enough if you Charter a Yacht. Many retire early and get a charter deal to sail all summer.  Others investing in Charter management getting the use of a yacht more frequently than on a normal charter. However, you do it if you love sailing. The Greek Islands are a must for your bucket list. European Yacht Charters will help you plan for short term charter or even extended cruising holidays. Although our base is in Barcelona, we operate internationally, getting you the best deal wherever you want to rent a boat.