Island of Elba (Tuscany) Yacht Charters
Take Me Back
The tiny Island of Elba lies 10 km off the mainland of Italy.
Elba is the most significant island in the Italian archipelago. For many years, large parts of Elba Island have been protected within the National Park of the Tuscan Archipelago.

ref: EYC38284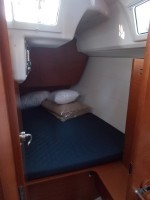 ref: EYC29450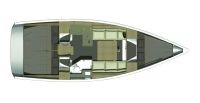 ref: EYC29444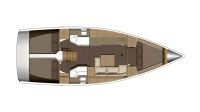 ref: EYC29446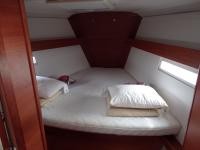 ref: EYC25564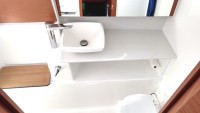 ref: EYC33516
ref: EYC29451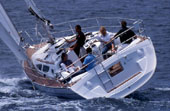 ref: EYC21161
Weather
The climate on the Island of Elba is generally mild with an average year-round temperature of 16°C. Winter temperatures sit typically around 10°C, whereas summer temperatures can reach as high as 28°C
Beaches
Two particularly popular beaches are Cavoli Beach and Fetovaia Beach.  Several of the beaches in the area offer camping and seaside resort facilities.  Surprisingly, the main roads around the island of Elba are all excellent. Small tracks generally only run up into the hills – they are not always finished!
History
The Province of Pisa ruled Elba during Medieval times. The remains of some of the defensive structures still exist and are a testament to the importance of controlling the island.
The Appellant Lordship followed Pisa, as did Cosimo de Medici, who built "Cosmopolis" that sits on the ruins of the Roman city of  Fabricia, now the capital Portoferraio. Impressive walls surround the capital which protected the inhabitants from the many pirate raids, over the centuries.
The Spanish first settled in Porto Azzurro. They also made sure to construct strong defences.  The imposing San Giacomo Fort still dominates the landscape.
The Village of Pomonte
Napoleon was in exile on the island for ten months prior to his Hundred Days adventure, making the island historically famous. Napoleon Bonaparte left significant signs of his short time on the Island. Some important buildings still exist. For example; his townhouse "Villa dei Mulini" in Portoferraio and his impressive summer residence "San Martino". Both are now museums and can be visited. His final defeat was the Battle of Waterloo.  Afterwards, Napoleon left for a faraway island, once again in exile, in 1815. Saint Helena was his home for the next six years until he died, in 1821.
Elba is just about six miles from mainland Italy and is part of the Tuscan archipelago. During the summer, ferries leave the mainland for the island – all day long, seven days a week. The island's capital is Portoferraio a town built in bright colours, with a hilltop fort and the dazzling white marina. It is an inspirational place to visit.
Associated pages Italy Sicily Venitian Area Spain Balearic Islands