Spain Yacht Charters
Take Me Back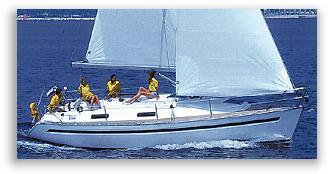 ref: EYC43231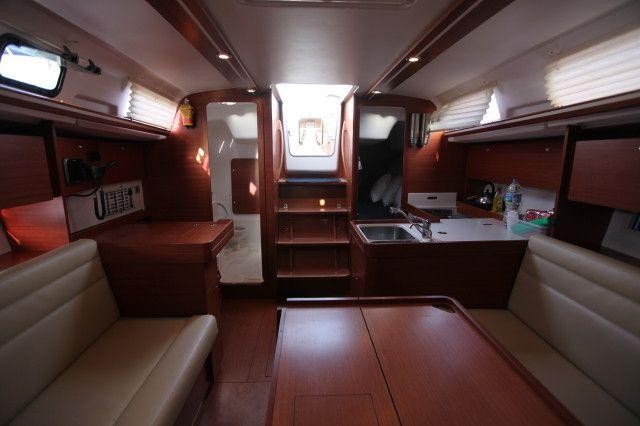 ref: EYC24551
ref: EYC26524
ref: EYC26525
ref: EYC25294

ref: EYC26390
ref: EYC33657
ref: EYC34037
ref: EYC27366
ref: EYC27360
ref: EYC27395
ref: EYC23646
A Spanish Mediterranean boating holiday starts with us.
Spain, a Mediterranean country where Yacht Chartering is abundant. Boating and holidays keep Spain alive. Don't forget to visit the "Capital Of Culture, Barcelona" when you come to Spain".  Party all night if you wish, and then find solitude on the fabulous beaches along the coast in places like Castelldefels. While enjoying an amazing climate, you can rent a boat or yacht for a day, week or even a month from European Yacht Charters. We are based in Barcelona and will help you organise any Mediterranean boating holiday.
Holiday in Mediterranean Spain
Spain is where many Mediterranean holiday destinations started, for Northern Europeans back in the '60s and '70s. Restaurants, bars relaxing and looking after tourists have become a way of life in this touristic country. Boating and Sailing go hand in hand with holidays, no wonder the Spanish have become experts when it comes to offering great value holidays. Manyana is an international phrase meaning tomorrow. Actually, the Spanish work very hard today and every day, making sure your Mediterranean holiday in Spain is safe and, above all, enjoyable.
Why Spain?
Few countries in the world offer sailing holidays that are as safe as Spain. If you are thinking of buying a boat or getting involved with charter management, then Spain beats the Caribbean, where tropical storms destroy many boats each year, and crime has always been a serious concern that needs to be considered.
Spain had evolved from its sad reputation many years ago as being the place where theft was an industry. All countries have problems with criminals, but Spain has become one of the safest destinations on the Meditterainina coast if you are a tourist and the locals in Catalonia enjoy a high standard of living.
Travelling south from France
along the Mediterainina coast, you enter Catalonia, where Barcelona is the proud capital. On the coast road, you will pass Roses and then Girona. Soon you will enter the outskirts of Barcelona. This vast city is a multi-cultural place where everyone is welcome. Few places on the planet can claim to be so culturally tolerant and succeed in a policy where opportunity is available for everyone regardless of skin colour or ethnic background, provided they want to work.
Spain is a Mediterranean country located on the Iberian Peninsula in Europe. Spanish territory, however, reaches several other regions. The Spanish mainland boasts an extensive coastline to the south and east and borders the Mediterranean Sea.
Mainland Spain has a land boundary with Gibraltar, which is still part of the United Kingdom. France also has a border with Spain to the north of Barcelona. The tax-free principality of Andorra sits quietly within the Pyrenees mountains, en route to France. The Atlantic ocean is to the north-west and offers cooler sailing holidays than enjoyed in the Mediterranean.
The top ten destinations in Spain?
Barcelona was always going to be best, and you can follow this link to find out just one of the reasons that Barcelona comes out on top of all surveys for being the best place to Holiday and live in Spain.
Alicante
A major tourist destination for Europeans leaning towards British holidaymakers. Well known for boozy bars and late-night drinking. It is probably not the best example of Spain's culture in the country, although well adapted to touristic needs.
Valencia
Internationally famous but not as well visited as Barcelona. International airport connections are good, but Valencia still has some way to rival its stronger relative, Barcelona. Valencia beaches are magnificent, along with their modern marina facilities. The marina complex is vast, but it is impossible to move around if you do not have transport.
Spanish
English is spoken throughout the world and is internationally recognised as the first global language. Spanish is second with countries such as South America, Cuba and many of the Caribbean Islands. Catalonian is also spoken in the Barcelona region of pain and shares its origins with French and Spanish. In Catalonia, you will find fewer people who can speak English when you move away from tourist destinations. A charming quirk being that Catalonian children are forced to learn both Catalonian and Spanish at school. Therefore English is the third language to grasp, and for many, it's not until they have moved into secondary education that English becomes of any value.
Learning multi-languages is a skill many people acquire on the continent and around the world. Sadly it can lead to miscommunication in our multicultural world. You will find in Spain and Catalonia that if you try to make an effort to speak the local language, people are grateful for your efforts. Certainly, the same rule applies the world over.
Archipelagos
Spanish territory includes two vast archipelagos, or "chain of islands".
Firstly, and probably the most populated boating and Yacht Charter locations in Europe, is the Balearic Islands in the Mediterranean, including Mallorca, Menorca, Ibiza and Formentera, plus many minor islands. The Balearic Islands are classed as a Spanish Province within easy reach of mainland Spain if you Charter a Yacht.
Secondly, the Canary Islands, a popular Yacht Charter location that sits just off the African Atlantic coast, 100 km west of Morocco.  There are seven principal islands:  Gran Canaria, Tenerife, Fuerteventura, Gran Canaria, Lanzarote, La Palma, La Gomera and El Hierro.
Spain lays claim to two African cities.
The regions of Ceuta and Melilla are on the African mainland. Also, Spain possesses several small islands in the Alboran Sea, near the African coast.  Consequently, these are administrated by the City Council (Ayuntamiento) of the town of Almeria. As a member of the European Union, it is the only country to have a border with an African nation because of its proximity to Morocco.
With a total area of more than 500,000 km, Spain is the most significant landmass in Southern Europe. As the second-largest country in Western Europe and the European Union, Spain has the sixth largest population. Madrid is the capital and largest city. Also, Barcelona in Catalonia would certainly claim to be the financial capital and the country's wealthiest city.
The pride of the Roman Empire
Humans first appeared on the Iberian Peninsula around 35,000 years ago. The Iberian culture developed alongside ancient Phoenician, Greek and Carthaginian settlements. Spain fell under Roman rule around 200 BC.
Shortly after their arrival, the Romans started to build.  During their two centuries of occupation, they created over 20,000 km of major roads and aqueducts. As a result, the country became the pride of the Roman Empire.
Moorish conquest
Later on, because of constant attack and overspending on wars, the Roman Empire fell apart. Henceforth, several factions started invading and fighting over Spanish territories. To begin with, Germanic tribes migrated to Spain from Central Europe. Next, Visigoths arrived on the mainland as they were slowly pushed out of France.
The Moors from North Africa followed. In the 8th-century, the Visigothic kingdom capitulated to the Moorish conquest. The Moors ruled most of the Iberian peninsula for 700 years.
Unified Spain
European Christians started to reclaim the region from the Moors slowly. The campaign was called "The Reconquista". By the 15th-century, Spain emerged as a fully unified country under the control of Catholic Monarchs.
In early modern times, Spain became a global empire, leaving a vast cultural and linguistic legacy. Today, this includes over 500 million Hispanics. Notably, at least 60% of the world's population speak Spanish as their first language.
Spain is now a democracy with a constitutional monarchy. The King is Head of State, and a Prime Minister leads the government. Spain is a member of the United Nations and has become a well-developed country with a good economy.